Surviving the covid storm
Security Journal UK speaks exclusively with David Gill, Group CEO of The Linx International Group
The past 12 months have produced challenges that UK business leaders have never experienced before. The uncertainty around COVID restrictions, the furlough scheme and not to mention, the completion of the Brexit process at the same time, have made it especially difficult to successfully run a business.
One organisation that has continued to go from strength to strength is the Linx International Group. Established in 1986, the Linx Group has its roots in consulting and now incorporates three renowned UK-based security training businesses: Perpetuity Academy, ARC Training (jointly branded as PerpetuityARC Training) and the security systems training specialists, Tavcom Training.
Security Journal UK caught up with Linx International Group CEO, David Gill, to find out how the company is faring in this 'new normal' and what makes it stand out from other training providers.
A simple message
On 23 March 2020, when the first national lockdown was announced by Prime Minister Boris Johnson, it was imperative that businesses across the UK acted dynamically to adapt to the new restrictions. Clear and concise messaging was required to keep employees focused and feeling motivated.
At the Linx International Group, the management team came up with a simple five-word phrase that has formed the backbone of their business to this day. Gill recalls: 'At the point of lockdown, our senior management team quickly worked together to create the mantra, 'We will survive the storm'. COVID-19 has significantly tested our resilience, but I like to think that at times when things have got tough, that phrase has kept people going.'
Following those initial discussions, Linx Group closed its main training centre in line with government guidance and reopened it in July 2020. 'We put in place all the necessary safeguards, such as social distancing, PPE, temperature checks and an effective cleaning regime. The measures we introduced have been welcomed by the learners and tutors and we have received many appreciative comments about the robust nature of our safeguards.'
An unforeseen but positive consequence of the pandemic has been the increased demand created for security training and education, from both the individual security practitioner looking to upskill and improve their employability and organisations wishing to develop resilience and develop personnel in disciplines that were not previously within their remit. Additionally, the number of professionals either on furlough or working from home has allowed more time to undertake qualifications and develop skillsets.
Gill reveals that the Linx Group is seeing a real surge in learner numbers: 'Demand still remains amazingly high for our classroom-based training and despite the smaller class sizes due to social distancing requirements, we have actually had a higher number of learners completing courses than in the same period in 2019.
One of our most significant achievements over the past 12 months is the recent launch of a brand new Masters degree programme, in partnership with the University of West London. For security professionals looking to secure an MSc in International Security and Risk Management, they can now study under some of the most well-regarded security professionals in this industry and even better, they can do so online.
'Furthermore, in Q4 of 2020, we saw a significant rise in demand for in-house programmes from organisations looking to develop their in-house security capabilities. They want to benchmark their security provision against known standards and guidelines which is obviously very encouraging. There is no 'one size fits all' method, we look to understand the development needs of a team before putting in place a career path which utilises our programmes and those of our partners, such as The Security Institute and ASIS International.'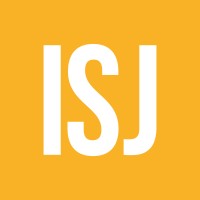 The value of experience
It is this level of attention to detail and business agility that has enabled the Linx Group to stand out from the crowd in such a competitive marketplace. There are numerous training providers out there but not all of them can offer what Linx Group does.
Gill explains: 'I'm very proud of our offering, I think our credentials and reputation speak for themselves. We have an extensive portfolio of courses and we have built a reputation for providing fantastic customer service and student support. We care deeply about the services we provide and therefore we want learners to benefit from the training and go on to develop personal and organisational competence.'
He adds: 'Another key factor is that our tutors are not only specialists in their field but have a wealth of practical experience that underpins their teaching ability, they are not just pure academics, they are people who have worked, and continue to work, in the security environment.'
The stellar reputation that Gill speaks of is especially true for Tavcom Training, one of the businesses that operates under the umbrella of Linx Group. Tavcom celebrated its 25th anniversary in 2020 and Gill paid tribute to the company's founder and much-missed industry leader, Mike Tennent.
'Mike was a visionary in his day. He created Tavcom as the only training business in the world of CCTV and since then, the company has evolved and expanded considerably. I would like to think that Mike would be proud of where the company sits now.'
Throughout those 25 years, Tavcom has trained huge numbers of security professionals and one of its crowning achievements has been the creation of the Certified Technical Security Professional (CTSP) Register. Launched in 2017 and managed by Tavcom, this professional public register recognises the competence of individuals fulfilling technical roles in the electronic security and fire sectors.
Gill points out that initiatives such as the CTSP Register are helping to encourage security professionals to continually develop their careers and supports professionalisation of the sector: 'We all suffer from skills fade so it's essential that we keep up to date with technologies, guidance and benchmarking. The requirement for CPD (Continual Professional Development) is highlighted by truly professional bodies such as the Register of Chartered Security Professionals, The Security Institute, ASIS International and the Association of Security Consultants. It is my view that formal CPD should be a requirement throughout the industry – how else will our sector be recognised alongside other professions?
'I think one of the knock-on effects of COVID-19 will be the migration of managerial level professionals from industries that have been decimated, such as retail or hospitality, into the security sector. Security professionals need to be aware that there is going to be a lot more people applying for positions, so having the right qualifications has never been more important.'
Expansion plans
After weathering the storm over the previous year, the business environment looks a lot more promising moving forward with lockdown restrictions seemingly set to ease over the coming months.
Looking ahead, Gill has some exciting plans for the Linx Group: 'We want to expand our online portfolio of courses. Gone are the days where 'chalk and talk' classrooms were regarded as the only way that you could teach. People have very quickly adapted to the idea of online and virtual training with the flexibility and cost savings it provides. In the future there will be a need for a balanced portfolio comprising face to face training in the classroom, virtual delivery, distance and online programmes.
'We also want to engage with new sectors, such as facilities management. We have developed a fantastic online course called Essential Security Practices (ESP) in which we have taken 12 key topics from our academic courses and condensed them into an easy-to-follow programme aimed at facilities managers and others who require a sound understanding of security and risk principles.'
He concludes: 'COVID has thrown some significant obstacles at us but thanks to the superb team we have, I'm confident that we will fulfil our main aim which is to continue supporting new and existing clients with the levels of excellence we are renowned for.'
From the wider industry perspective, it has been heartening to see the number of security professionals developing their careers during the pandemic period. The terrific training courses provided by David Gill and his team at Linx International Group will only lead to higher standards of professionalism throughout security as we move into the 'New Normal'.
Read more from this month's International Security Journal here: http://bit.ly/2OzmA5V